13 and 7 pin sockets look very different. 7 pin sockets were the most common type of lighting socket in the UK but 13 pin sockets are becoming much more popular now. A 13 pin socket has functioning fog and reversing lights (as well as other connections not related to the lights). A 7 pin socket won't have a fog light and won't always have reversing lights. If you have a 13 pin socket and buy a bike rack with a 7 pin lighting board you won't have a fog or reversing light on the bike carrier.
Tow bar bike carriers often come with an integrated lighting board. This will either be 7 or 13 pin. Often we will supply both 7 and 13 pin sockets but sometimes you'll need to purchase either a 13 to 7 pin adapter or a 7 to 13 pin adapter separately.
A 13 to 7 pin adapter allows you to use a bike carrier with a 13 pin plug on a car with a 7 pin socket: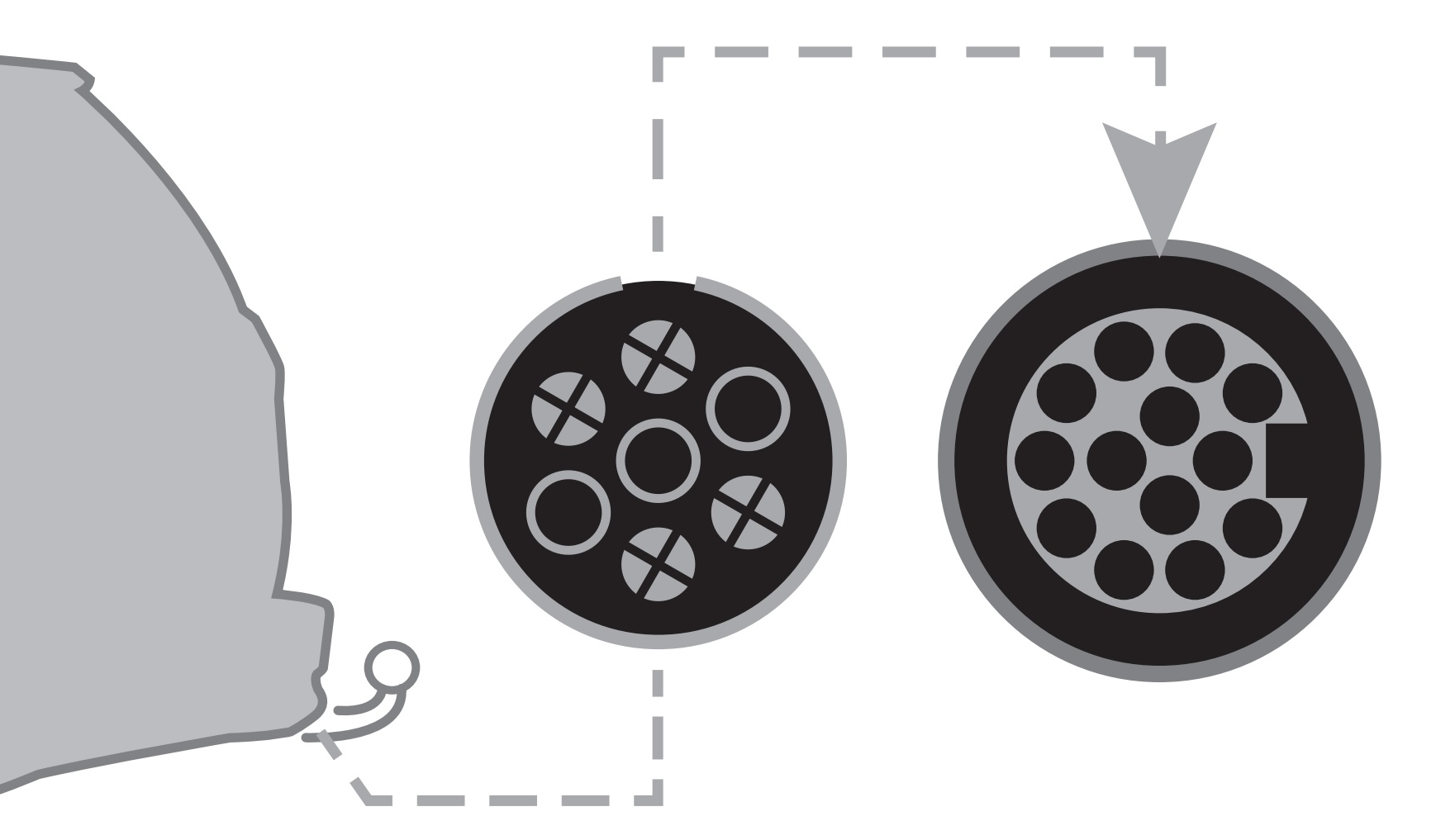 A 7 to 13 pin adapter allows you to use a bike carrier with a 7 pin plug on a car with a 13 pin socket: