A kayak needs to be secured to the bars/rack, as well as at the bow and stern.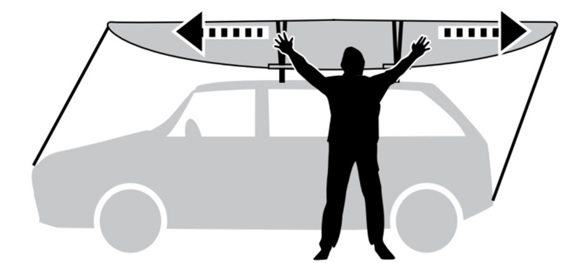 Some kayak racks come supplied with all required straps, sometimes you need to purchase them separately (e.g. the Yakima Bow/Stern tie down straps). Details will be on the product pages for each kayak carrier.
All the kayak racks we sell are supplied with instructions that show you how to fit the kayak securely. Yakima have also produced this video with some extra hints and tips for securing your boat properly.