Storing a roof box
Roof boxes should always be stored horizontally, on their base if possible. This is to prevent damage to the box and limit the possibility of the box falling and sustaining damage. If you are storing the box flat on the floor we recommend sitting it on a couple of planks of wood to prevent the bar fittings from resting on the ground.
As roof boxes are large items we recommend storing your box in a dry shed or a garage, or perhaps even in your loft if you have easy access. We don't recommend storing your roof box outside.
You shouldn't store a roof box in direct sunlight (UV can damage the box) or where temperatures can get either very warm or extremely cold. Very high temperatures could cause warping of the box. Extreme cold temperatures could cause the box to become brittle and crack.
Products to help store a roof box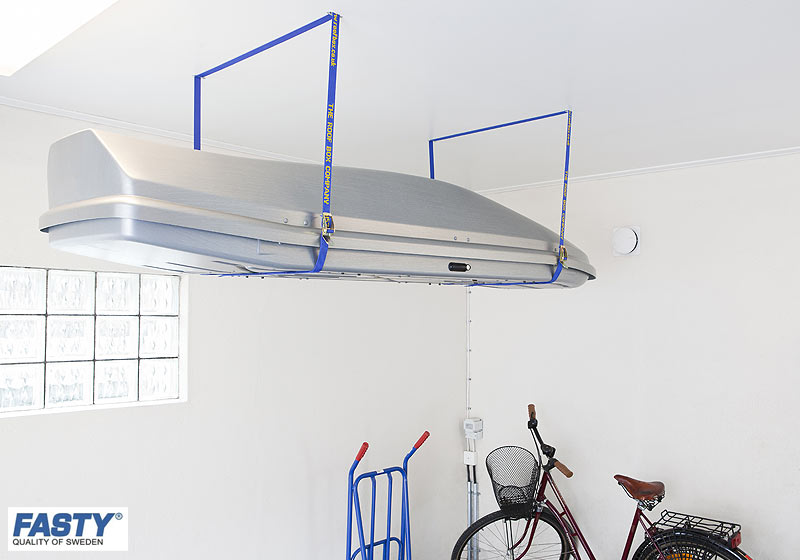 The Boxlift allows for the easy movement and storage of large objects such as roof boxes and surf boards.
View product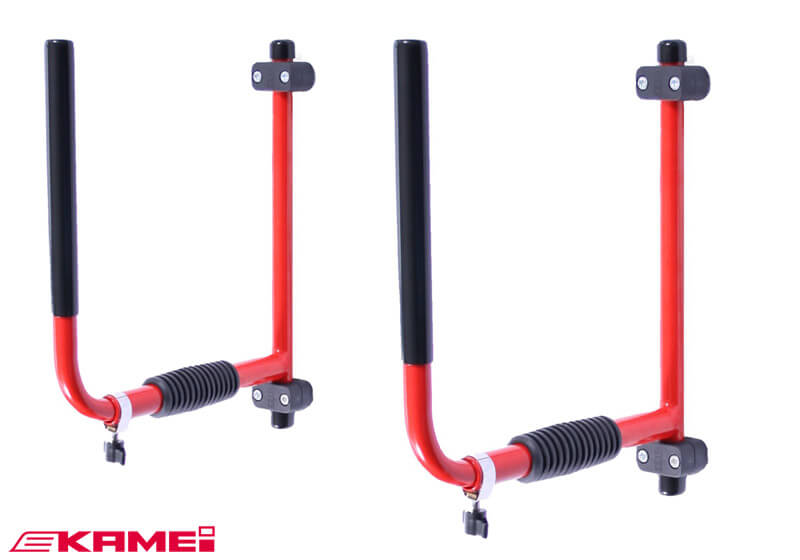 Convenient way to store roof boxes (up to 41cm deep) and other items such as surfboards and canoes in your garage.
View product
Cleaning your roof box
We recommend using normal soap and water with a non-abrasive cloth. Don't use anything that contains alcohol or solvents as this could damage the plastic.
FAQs
Can I store my roof box on it's end / vertically?
We do not recommend storing a roof box vertically. This is because:
You are more likely to get damage to the bottom of the box (all the weight will be on the bottom and not evenly distributed as it would be when laying it on the base)
You may get unnecessary strain to the lid struts (these are designed to take force up and down and not left and right)
For safety reasons as a box stored upright will have the risk of falling and causing unnecessary damage to the box or a person