If you are looking to transport kayaks on this system, you'll need to go for a kayak carrier that either comes with or has T-track adapters available for it, as these will slot into the channel that run the length of bar and not interfere with the slide mechanism. Please take a look at the following items on our website which are all compatible with the Dropracks.

Some of the kayak carriers listed below are only suitable for one kayak, so multiple kayak carriers would be required if you wanted to transport more than one kayak or canoe. Full details about each kayak carrier can be found on the product page - see the links in the tables below.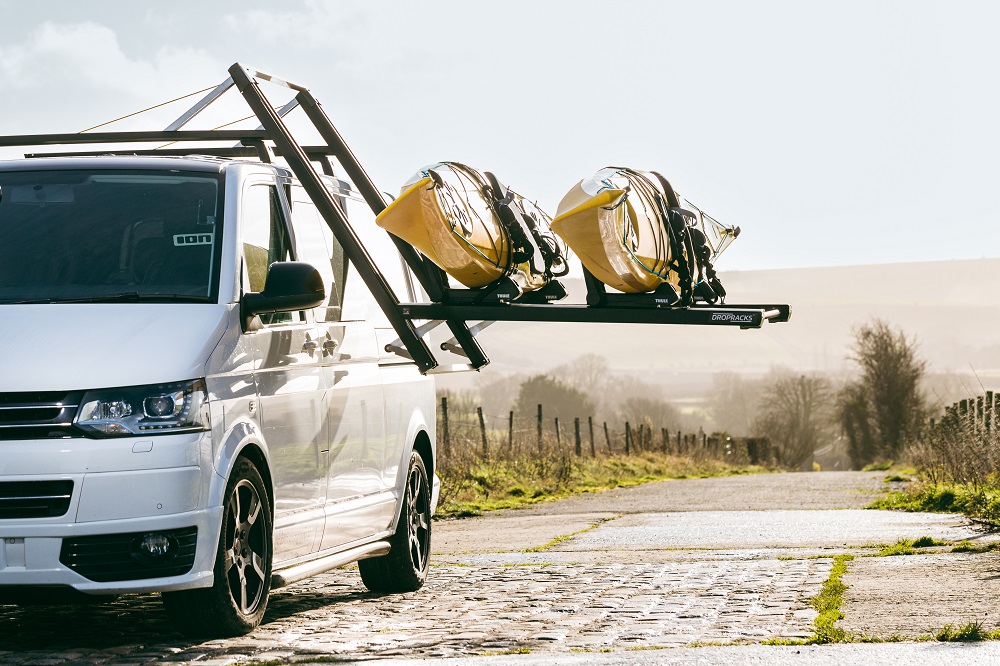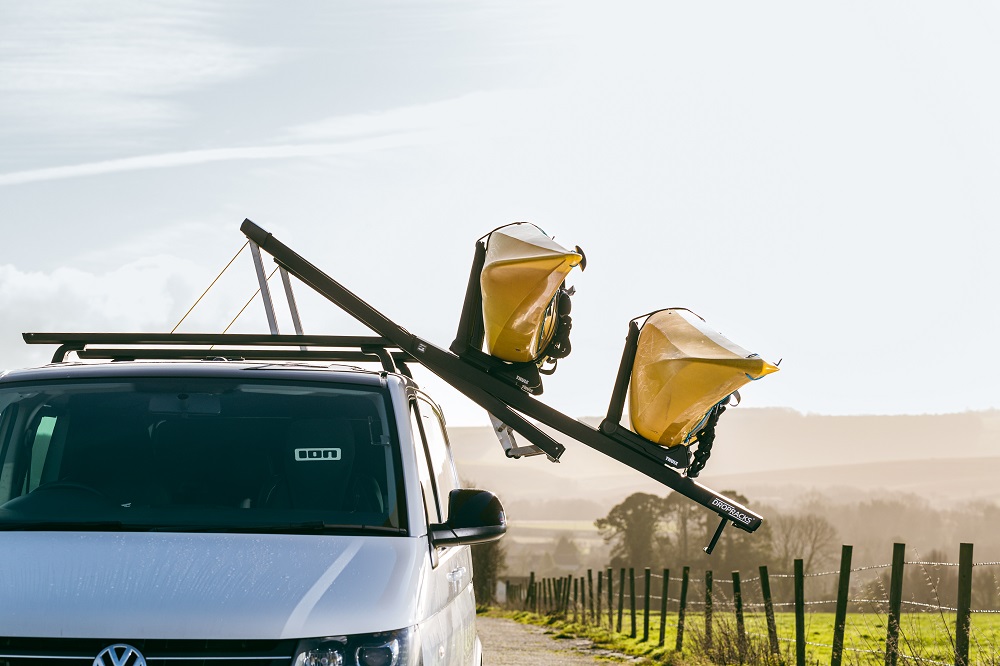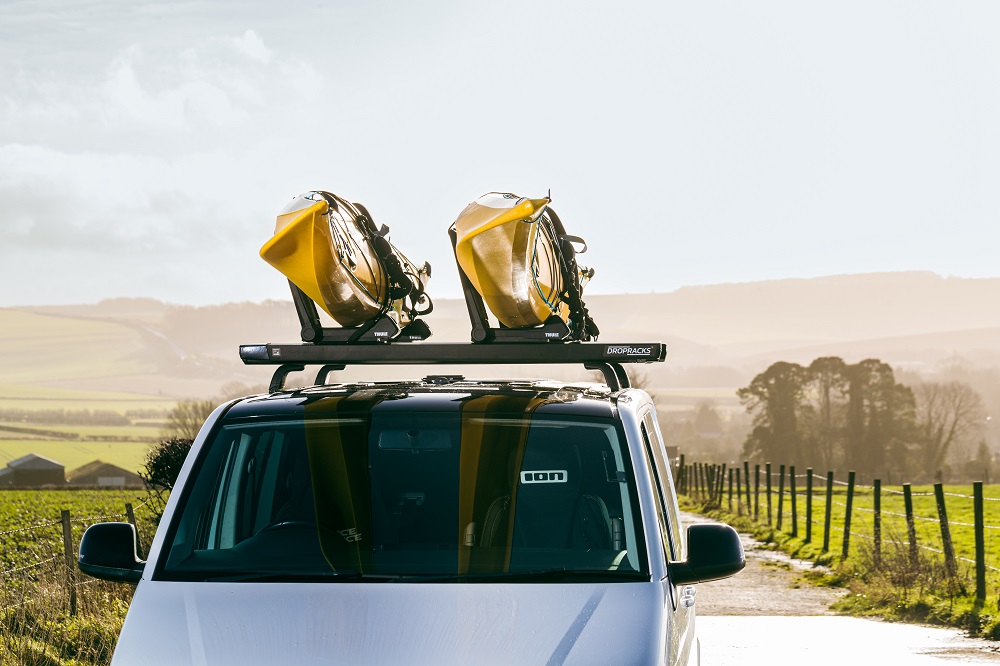 * If carrying two kayaks you will need to purchase an extra set of straps. These are available in the accessories section on each of the product pages.
If you need to use straps to attach your gear you will need to bear in mind that you won't be able to strap anything under the bar, this will prevent the lowering function from working. You'll need to use some sort of eye-bolt to secure your straps, e.g. the Cruz eye bolts or Dropracks triangular eye bolts. These are included with the Dropracks Snap A Yak 2.
Please remember that Dropracks are usually only suitable for vehicles with raised roof rails, flush mounted roof rails, T-track rails, and gutters, this is because the Dropracks main base bars are 85cm apart, centre to centre. and other types of fitting will not allow you to move the roof bars to the required distance. Fixpoint applications are available for some vehicles, usually vans. If you select your vehicle you can see if we have a Dropracks to fit. Please check our website for further details about this and the Dropracks systems.