We usually have a range of 'through' and 'flush' bars for most cars. Aluminium through bars the most popular type of bars we sell; primarily because they are longer than the flush bar alternatives and therefore it's possible to carry more / larger items. Flush bars offer a neater look and are a good option if you don't intend to carry a lot of things on your roof.
The differences between through bars and flush
Through bars

The full length of the through bar is available to mount accessories.
Flush bars

There is less mounting space on flush bars becausethe plastic feet usually account for 10-15cm (each).

Through bars usually protrude from the foot, providing more space.

Flush bars usually have a more integratedappearance, at the cost of less available bar space.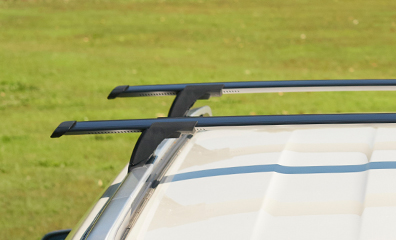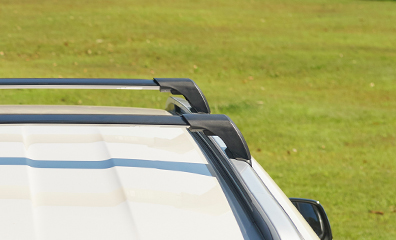 How much can I carry on through bars vs. flush bars?
How much you can carry depends on the vehicle and the roof bars available, but we can say with certainty that there will be more space available on the longer 'though bars' than flush bars. If you need to carry bikes plus a roof box you'll need to go for longer 'though' bars.
If you go for flush bars do be sure that they will be long enough to fit all the gear you will need to carry. For example you can usually carry three bikes on flush bars, on very short bars this may only be two. If you are carrying a roof box you won't usually be able to fit anything else next to it.
We also have a guide providing examples of what can be mounted be on different length bars: