First of all, you'll need to know your tyre size....
Finding your tyre size
You will find your tyre size on the side of the tyre wall displayed on the tyre in the following format - e.g. 195/55-R15 (see below image).
Make sure you check:
1

Your tyres rather than the handbook - they could be different
2

The driving wheels - some vehicles have different tyre sizes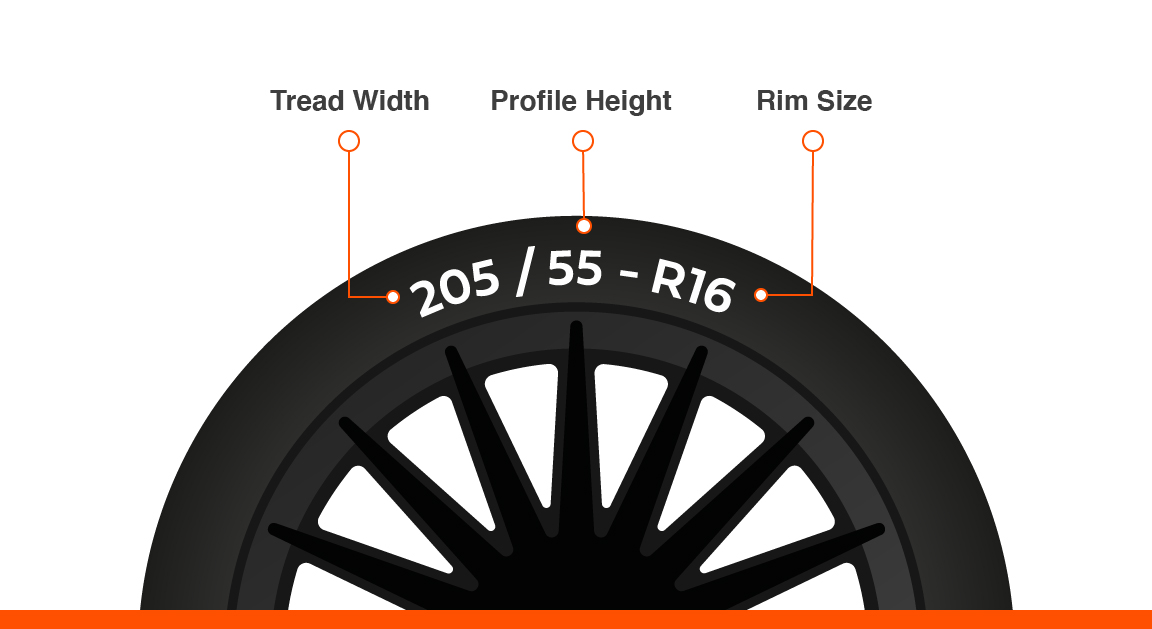 Finding the the correct AutoSock size
Once you have your tyre size - head over to the and enter the details there. We'll take you directly to the right size AutoSock for your tyres.